Leading Virtual and Hybrid Teams
Do you and/or your managers have what it takes to lead a remote virtual team?

Do you feel equipped with the necessary digital leadership skills to create a sense of team belonging?

Do you know how to support your team members to thrive as part of an engaged and productive remote team?
This #virtualspacehero Workshops Series "DIGITAL Leadership: Leading Virtual and Hybrid Teams" provides you with methods and tools to develop the necessary skills and capabilities you'll need to be an effective leader of a virtual team in a time of constant change and complexity.
Through a practical, personalized learning approach, backed up by theory and research, you'll understand how to capitalize on your strengths and manage your weaknesses to excel as a leader of a virtual team.
Who is this for: Anyone working with or leading virtual or hybrid remote-local teams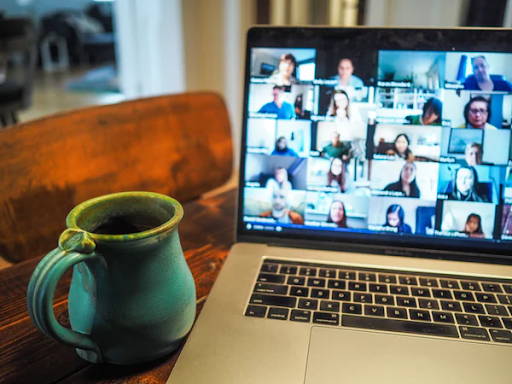 TRUST and BELONGING in a Virtual Team. How to maximize the synergy and productivity of your virtual team?
Virtual and (partly) remote teams are now the reality in almost all organisations across the globe. However, research has shown that regardless of the numerous benefits, the transition from physical to virtual teams comes with several difficulties, causing many virtual teams to underperform or fail entirely.
Two of the key elements of any effective team, which have suffered particularly in the virtual shift, are trust and belonging. A sense of team belonging and virtual team bonding not only increases collaboration within remote teams, but also boosts productivity and efficiency. It makes virtual team members feel connected and valued, which in turn makes them highly dedicated to their specific tasks and the organisation in general.
So how can managers build trust in remote teams and create an inclusive work environment?


Your key learnings:
💡 Create & sustain trust, recognise the value of autonomy in remote teams
💡 Connect people, build your sense of team, & drive employee engagement regardless of geographical limitations
💡Use different technologies and apps to support virtual work
💡Assess communication in the absence of visual cues
💡Build a solid foundation to coach and provide feedback virtually
💡Facilitate virtual team building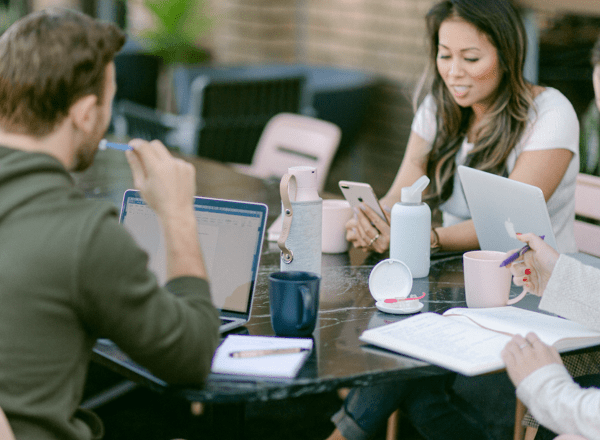 PRODUCTIVE Working Techniques for the Virtual Space. How to lead and work productively as part of a remote team?
Research shows that productivity increases when employees can work from home. It may come as a surprise to many virtual team leaders, but it's possible for your star employees in the "real world" to suffer huge efficiency and productivity losses in a remote work setting! That's because they're not used to working remotely and also because working remotely has a unique set of distractions, which they don't readily know how to recognize and work around. Therefore, we often struggle at the beginning — until we learn how to cope with the new environment and make it work for us instead of against us.
The right technology and productivity strategies can take some time, but are crucial to implement in virtual teams. The result: Teams who understand how to stay on task, on schedule, focused, and connected with their co-workers. More efficient communication and collaboration. And ultimately, productivity regardless of location.
Your key learnings:
💡Improve remote team productivity and communication
💡 Manage your own workflow better and improve your own performance
💡 Use techniques to structure your workdays supported by time management apps
💡Use different apps to structure your days better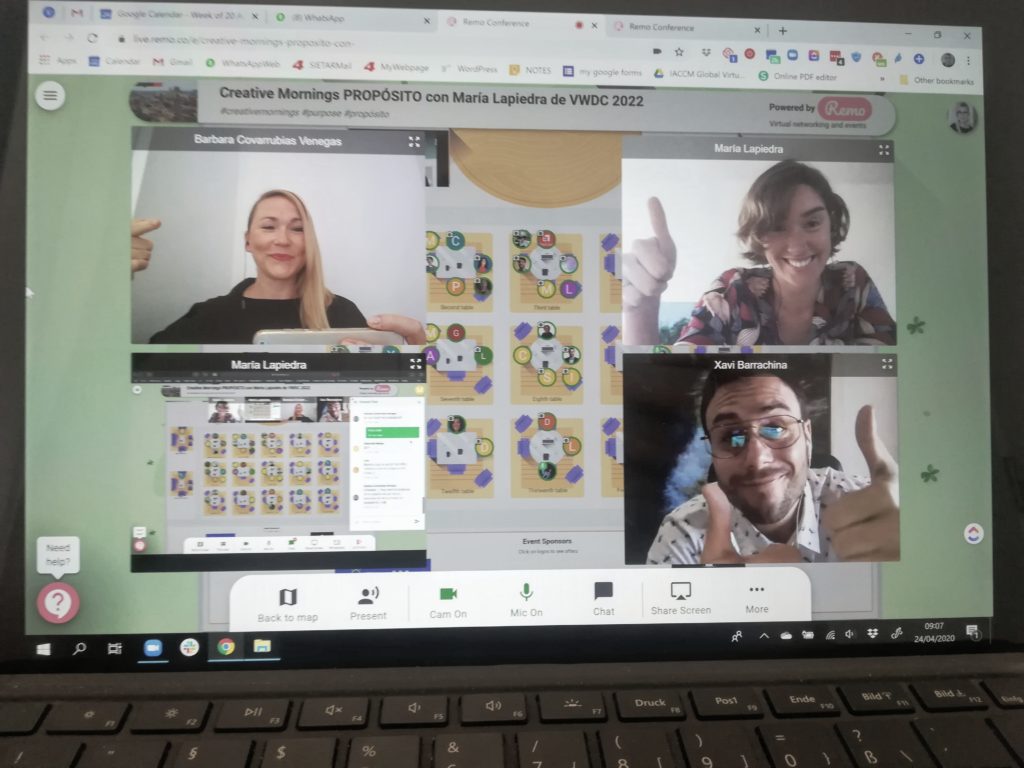 INCLUSIVE Virtual Meetings How to lead effective virtual meetings where everyone feels included and participates in the discussion?
Virtual meetings don't have to be a waste of time. In fact, they can be more effective than traditional in-presence meetings. Beyond the fact that they're inexpensive ways to get people together, as there are no travel and accommodation costs, and your company is getting "greener", you can also foster engagement more evenly than in on-site meetings. Technology, different platforms and apps are a great opportunity to build a new level of engagement and trust.
With the right strategies, you can create a virtual space filled with energy: and your virtual team meetings will take off! With a well-facilitated team meeting, you prevent your participants' attention from drifting away, promote team spirit and successfully reduce negative social distancing effects. Research shows that inclusion is critical to keeping employees engaged, teams collaborative, and organizations innovative—all critical components of business success.
Your key learnings:
💡Prepare, run and follow up on virtual meetings effectively
💡Create an inclusive environment in meetings to increase engagement
💡Take effective meeting minutes during virtual meetings
💡 Schedule meetings if you have team members in different time zones
💡Facilitate hybrid meetings (people on-site and remote workers)
💡Remote friendly vs. Remote first policies, processes and culture
💡Synchronous and Asynchronous communication in remote teams: Tools & Techniques
💡Loneliness in remote teams
💡Designing and facilitating virtual Teambuildings
💡Visible Teamwork and Working out Loud for remote teams
💡Collaboration in virtual teams
💡EXTRAordinary & memorable virtual presentations
#virtualspacehero testimonials on previous programs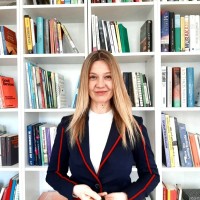 Professional, self-confident, enjoyable (online) facilitator. I was very impressed with how Barbara managed to facilitate a hands-on session with over 170 participants.

Christina Merl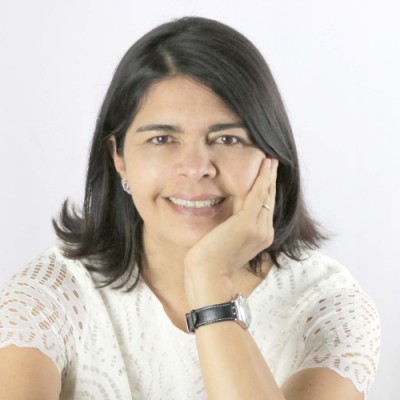 A fantastic aspect. is the workshop model, extremely interactive and participative, with the possibility of reflecting and sharing with the rest of the participants, but also in an energizing and convivial atmosphere. After so many webinars and online workshop, this one energized me, Thank you Barbara Covarrubias Venegas for this fantastic event!

Verónica De la Fuente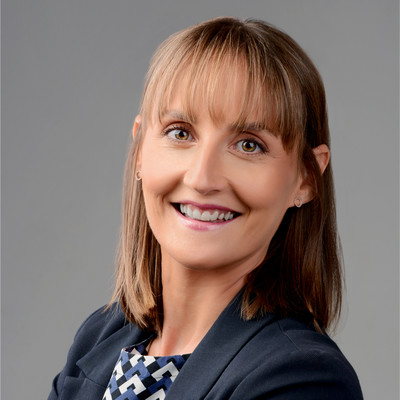 I attended one of Barbara's virtual session and I literally didn't see the time passed! The flow was nice, the pace was perfect and exercices right on point to push me to ask myself the right questions about engagement and connection between people in a virtual environnement! You have a real talent Barbara, keep up the good work!

Amelie Crouzat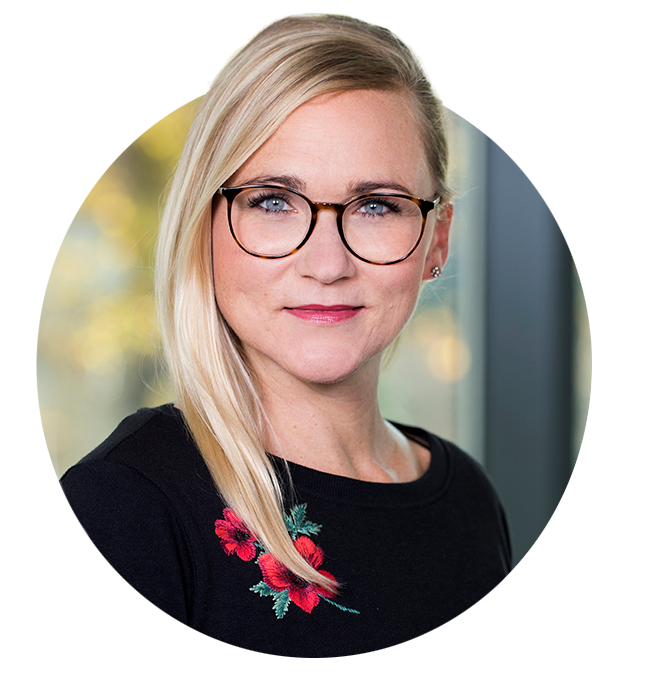 Dr. Barbara Covarrubias Venegas
Founder #virtualspacehero
Barbara is an Expert for New Ways of Working & Digital Leadership | Virtual Learning Journeys. She defines herself as a Virtual Enthusiast, researcher by education, speaker by passion and author by results.
She is passionate about New Ways of Working & Learning, Positive Leadership & CULTURE overall. For the past 10 years, she has been very involved with the intercultural community across the globe, not only as a researcher or professional, but also as a virtual team leader and team member.
As an educator she has been designing virtual learning journeys for the past years: her signature #virtualexchange project is the Global Case Study Challenge, an award-winning teaching project, with more than 600 students from 22 countries across the globe.
WANT TO TALK TO ONE OF
OUR TEAM MEMBERS?
If you prefer a virtual handshake ?
Please pick a date and timeslot that would best suit you:
If you prefer an email, here you go! ✉️
Please use the following form to get in touch with us:
Become a #virtualspacehero!