In our blog we regularly write about topics around the virtual space, particularly virtual teambuildings, virtual conferences, virtual events, virtual meetings and virtual learning journeys. Don't miss any update and subscribe to our newsletter below!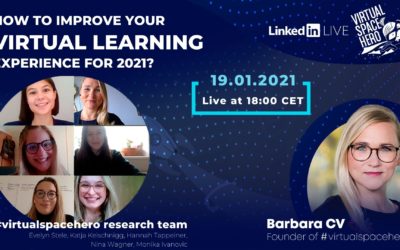 The following blog post summarises our tips and tricks on how to self-organise, self-motivate, and structure oneself when learning in the virtual space.
Let's stay connected!
Become a #virtualspacehero!