THE FUTURE OF WORK ACADEMY IS YOUR PLATFORM TO FIND EXPERTS FOR ALL THINGS AROUND:
COLLABORATION,
COMMUNICATION &
LEADERSHIP.
We are a team of organisational consultants, executive coaches and leadership experts who work with organisations from across the globe delivering keynotes, workshops, coachings and much more!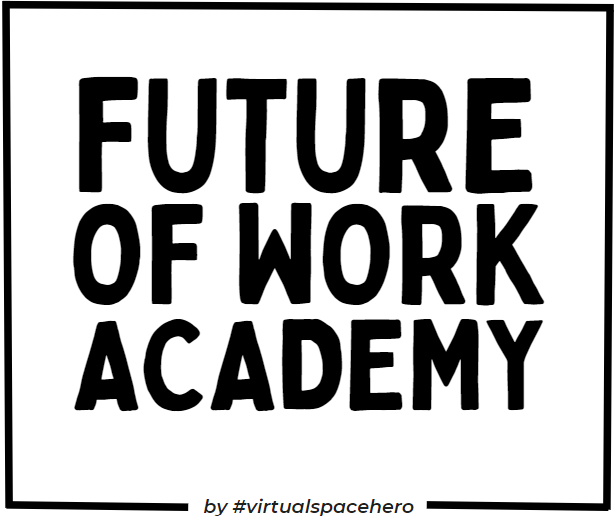 The mission of the "Future of Work" Academy is to provide individuals, teams, managers and organisations with evidence-based knowledge, tools and techniques of how to work together as a remote or hybrid team — successfully.
We empower individuals and organizations by providing them with the necessary skills, knowledge, and insights to thrive in an increasingly digital, automated, and flexible work environment. We train, inspire, and prepare our learners for the new realities of work by delivering comprehensive, forward-thinking programs.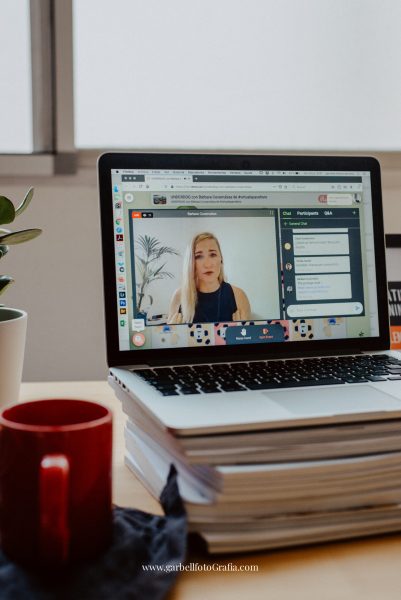 What about the Future of Work?
The concept of work is undergoing a massive shift. The "Future of Work" encapsulates a wide array of transformations that are set to redefine the professional world. It includes factors such as technological advancements like automation and artificial intelligence, changes in workplace norms and structures due to remote and flexible work options, and the rise of independent work, colloquially known as the gig economy.
The convergence of these forces is creating a new paradigm for what work can look like: more digital, more flexible, and more innovative. It opens up opportunities but also brings challenges that require new skills, perspectives, and strategies to succeed. We believe in equipping our clients with the understanding and the tools they need to navigate this exciting new landscape with confidence and competence.
Together, we can shape the future of work into one that is more inclusive, productive, and fulfilling for everyone.
THE FUTURE OF WORK IS CHOICE.
The workshop "Creative Virtual Events" enabled us to combine theory and practice well. Marie-Theres Euler-Rolle and Barbara Covarrubias Venegas are an excellent and committed team and have extensively passed on their diverse experience to us. The concrete case studies with the tailor-made feedback helped us a lot. Thank you for the great workshop!
Jana Kluiber and Marta Romeo
International Services, University of Innsbruck
The Virtual World Café has been a great success in reconnecting with our team of diversity champions and reactivating ourselves by debating very important issues of diversity and inclusion. The team of facilitators have managed to create an environment of great energy and closeness. We highly recommend it! #somosdiversos #Reconectaconladiversidad
Pamela Pita
People & Agile Culture Transformational Manager, Telefònica Ecuador
I attended this amazing event on Positive Leadership! Why amazing? first the content, excellent topic, very good experts and also, practical experiences and their implementation in organizations, which makes it very reliable. Another fantastic aspect. is the workshop model, extremely interactive and participative, with the possibility of reflecting and sharing with the rest of the participants, but also in an energizing and convivial atmosphere. After so many webinars and online workshop, this one more than tired me, it energized me, Thank you Barbara Covarrubias Venegas for this fantastic event!
Verónica De la Fuente
Connector and Catalyst for Intercultural Relations
"Professional, self-confident, enjoyable (online) facilitator. I was very impressed with how Barbara managed to facilitate a hands-on session with over 170 participants.
Christina Merl
Social Learning Strategist, TalkShop/2CG
DESIGNING NEW FORMATS.
CREATING MEMORABLE
VIRTUAL WORKSHOPS.
The feeling that comes from being face-to-face with a LIVE audience is something special, and it drives us. We are committed to constantly raise the bar for interaction, engagement, entertainment and connection in the virtual space.
💻 We offer a range of workshops to suit the needs of a particular organisation, and work closely with organisations to develop a programme which will be highly effective and applicable to the context in which the participants are working in.
💡 Our keynote speakers deliver a powerful message in a way that captivates an audience and ensures an event is memorable for many years.
✨ We coach business leaders and their teams to navigate the transition to the virtual space. We focus on strengthening performance by helping people to thrive and meet the challenges in the virtual space.
Our Values and Principles
💡 Educate: We combine teaching and research into eye-catching, entertaining and helpful keynotes, training, coachings. #learningtransfer guaranteed
💪 Empower: We deliver inspiration and motivation to others regarding a variety of topics.
We strive to be optimistic and uplifting and empower you.
🤝 Teamwork: We're a small team of creatives from across the globe doing big things. We create EXTRAordinary and memorable virtual experiences for you.
🚀 Impact: Our programs are driven by what provides measurable impact. We have clear definitions of success and know how to measure it for your organisation.
Thank you so much for the #Diversity Summer Party, this #masterpiece of a #digitalmediadesign! An afternoon filled with #immersive #learning #newperspectives #havingfun #networking with people around the globe.
Dagny Schreiner
Head of HR-Development, University of Music and Performing Arts Vienna
In a very short amount of time, I received many tips, ideas and input during the session on "How to design engaging virtual events". I am inspired and motivated to try out the learnings. The title of the event truly reflected also in the delivery and content. Thank you again Barbara.
Tina Patel
CEO, plusform Culture-Language
I highly appreciate the enthusisam and competence which Barbara has brought into her live session "How to design engaging virtual events?". Barbara is a not a only a true enthusiast of teaching and training in the virtual space, but also a fantastic neworker, being able to activate the potential of social networks and turn it into inspiring actions.
Monika Chutnik
Leadership Trainer & Cross-Cultural Coach
I have been a participant at few of Barbara's webinars. Barbara is an absolutely delightful instructor. She is not only an expert in the subject matter but always well-prepared with the material and flow of the program – this helps the participants understand the topic. And there is something for everyone – beginners and advanced learners. Even though there were more than a 100 of us in one of the webinars, she managed to keep us all engaged at the edge of our seats for more than 2 hours! That is an incredible feat for an online webinar. She is generous with her time and knowledge. Her webinars are now part of my self-directed learning curriculum and I wouldn't miss any of them.
Kalaivani Mattern
Intercultural Communication Trainer & Coach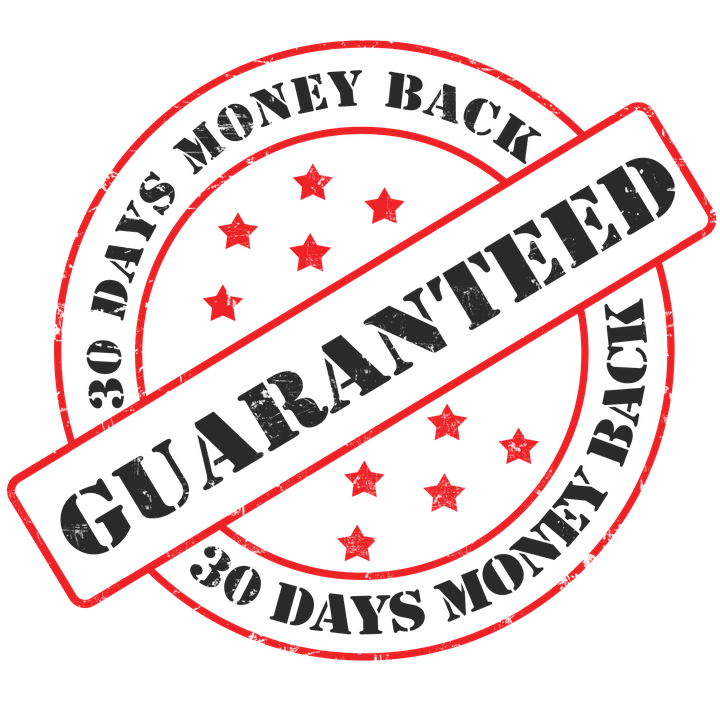 30-day money-back guarantee
With all our #virtualspacehero programs and products, we have a 30-day money-back guarantee.
If you made a purchase from us and aren't 100% satisfied with it, please let us know and we'll happily issue you with a refund.
You can reach out to us at [email protected] to initiate that process.
We're always looking to get feedback on what we could do better, so we'd really appreciate it if you could let us know what made you want to get a refund.