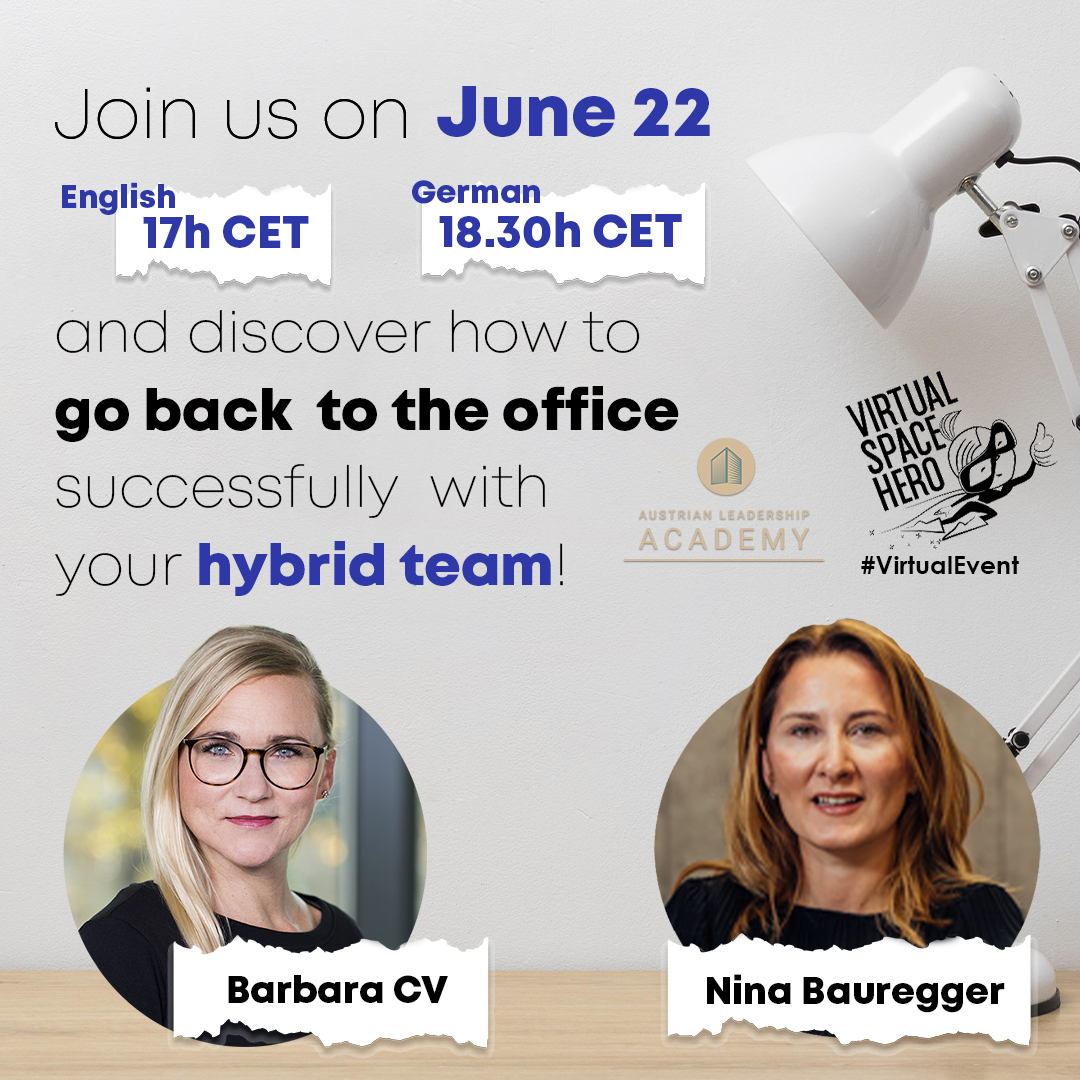 The office is back – but nobody wants to work there?
❓ Have you/your team/your organization been forced into remote work during Corona?
❓ Do you now feel the change might not have been temporary and you are considering changing to a virtual/hybrid working model?
❓ Do you feel you need support on your way to define the HOWs, the WHATs, the WHOs and the WHENs?
In this virtual event we will provide you with a short overview about how hybrid teams may be implemented. You will understand the challenges and opportunities of hybrid models and teams and be able to take a better decision towards a possible new way of working together.
Organisations all around the globe continue to transition their teams, learning and event operations to the virtual space or a hybrid context, but often we do not consider inclusion as an element in our virtual activities. But as I like to say, this is of utmost importance because "without inclusion, no real impact in the virtual space"  #IMPLUSION = IMPACT + INCLUSION.
This Masterclass is about how to design and facilitate inclusive virtual and hybrid experiences. We will focus on simple tips to ensure that the virtual experiences (meetings, workshops, events..) you design and deliver take into account diversity and encourage inclusion: in virtual and/or hybrid environments.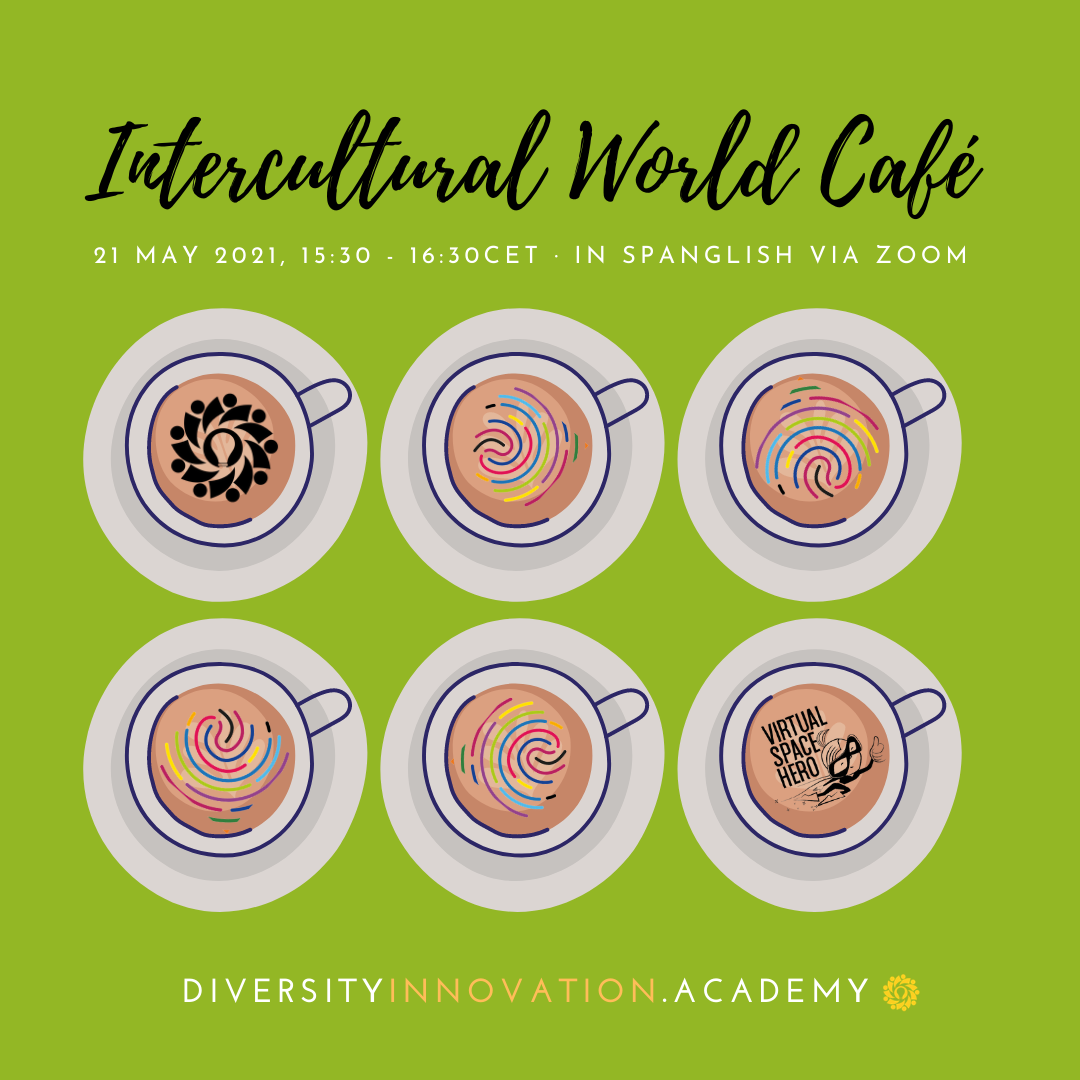 We are all in this together 🙂 ¡Innovemos y celebremos un evento en Spanglish para que sea más inclusivo! With music, breakout rooms, in a funny and meaningful way con gente across the world. Let's walk (and dance) the talk!
Esta crisis ha dado un volantazo en nuestras vidas, forzándonos a ser personas más creativas y más digitales. Por eso nace este growth camp: 1 charla, 5 talleres, 1 #linkedinlive sobre creatividad, liderazgo y conectividad para equipos virtuales.
-15% con el código "SPACE-HERO" 
Thiagi group Conference: The Interactive Techniques for Improved Learning Conference. Facilitated by 10 tremendous facilitators from acrosss the globe the program brings you a live, online program. #virtualspacehero discount in our membership area, exclusive events section here!
#virtualspacehero webinar with Molood Ceccarelli from Remote Forever about "Synchronous and Asynchronous communicaion in remote teams". Want to know more about communication and leadership in the virtual space? Check out our offers here!
#virtualspacehero webinar with Melanie Martinelli from The Learning Gym about " Mitigating Designer Bias. Exploring 4 common biases we have as designers and facilitators". Want to know more about inclusion in the virtual space? Check out our offers here!
Keynote: Dr. Barbara Covarrubias Venegas (Founder, #virtualspacehero)
"Lost in Connection, or not? Digitale Transformationen vorantreiben und Grundpfeiler für remote Arbeitskulturen schaffen!"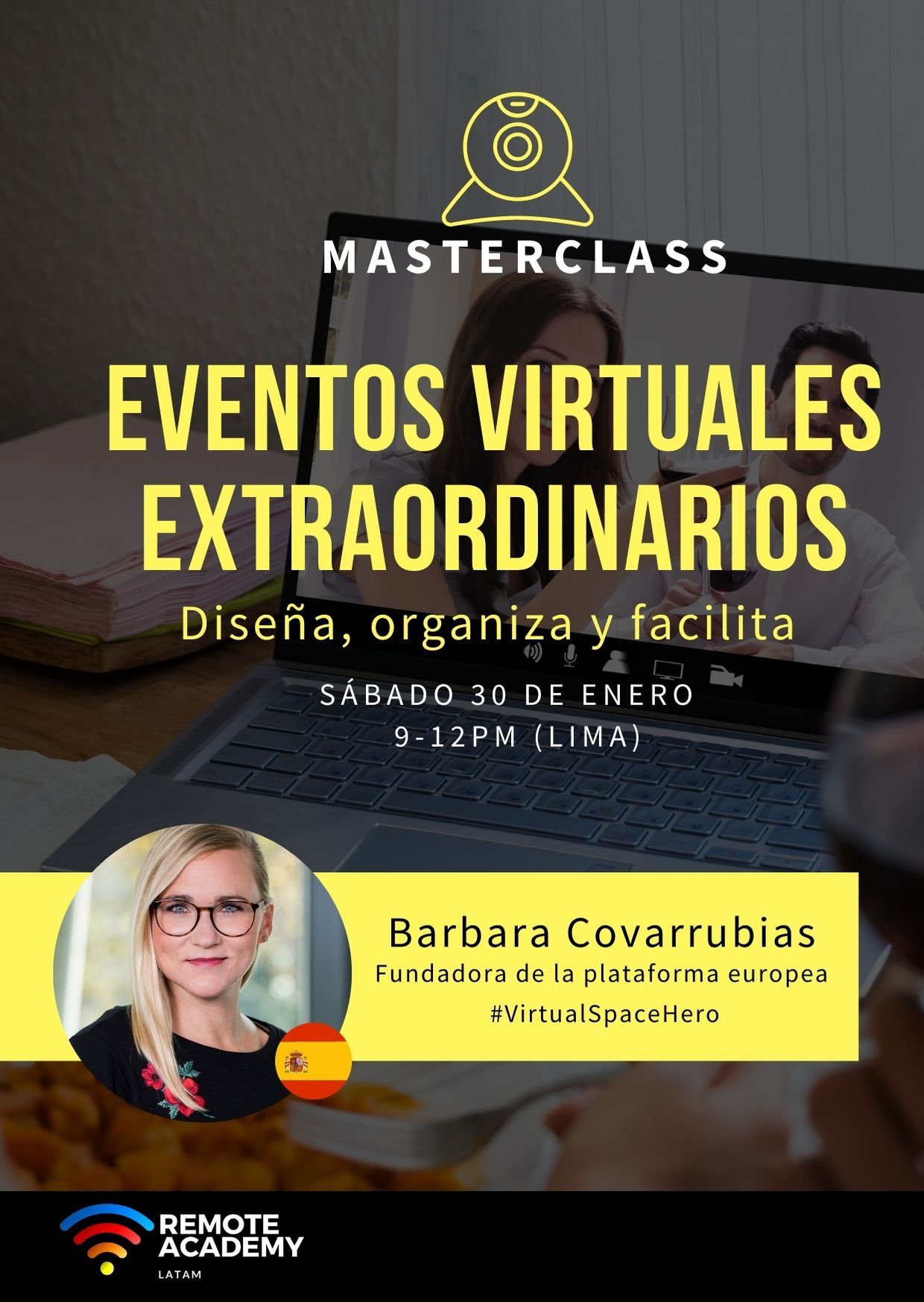 ¿Como diseñar, organizar y facilitar Eventos Virtuales EXTRAordinarios y memorables?
Ya sea que se trate de una reunión en línea, una presentación a través de un seminario web o una capacitación en línea en vivo, la participación de nuestros participantes es la pregunta principal en la mente de todos. El diseño para interacción es la respuesta a un evento virtual exitoso y el uso de las características de la plataforma elegida y los facilitadores del evento mismo son clave a la interacción. 
¡No te pierdas esta Masterclass muy interactiva y práctica si para ti y para tu empresa una de las estrategias de conectar son los eventos virtuales y si quieres completar su caja de herramientas para crear eventos virtuales EXTRAordinarios y memorables!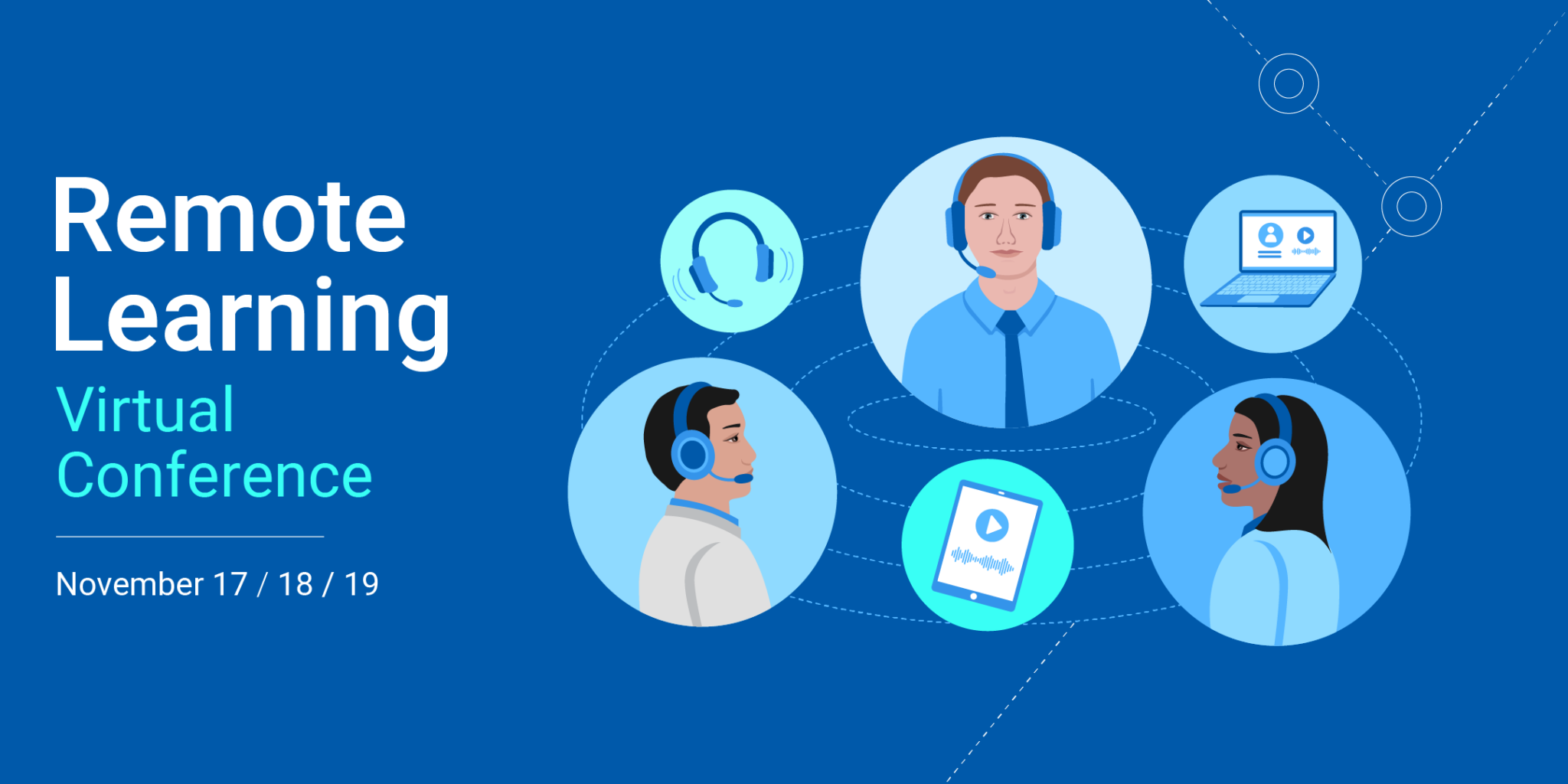 Dr. Barbara Covarrubias Venegas (Founder, #virtualspacehero) will give a workshop entitled "#IMPLUSION = impact & inclusion. How to design and facilitate impactful and inclusive virtual events?"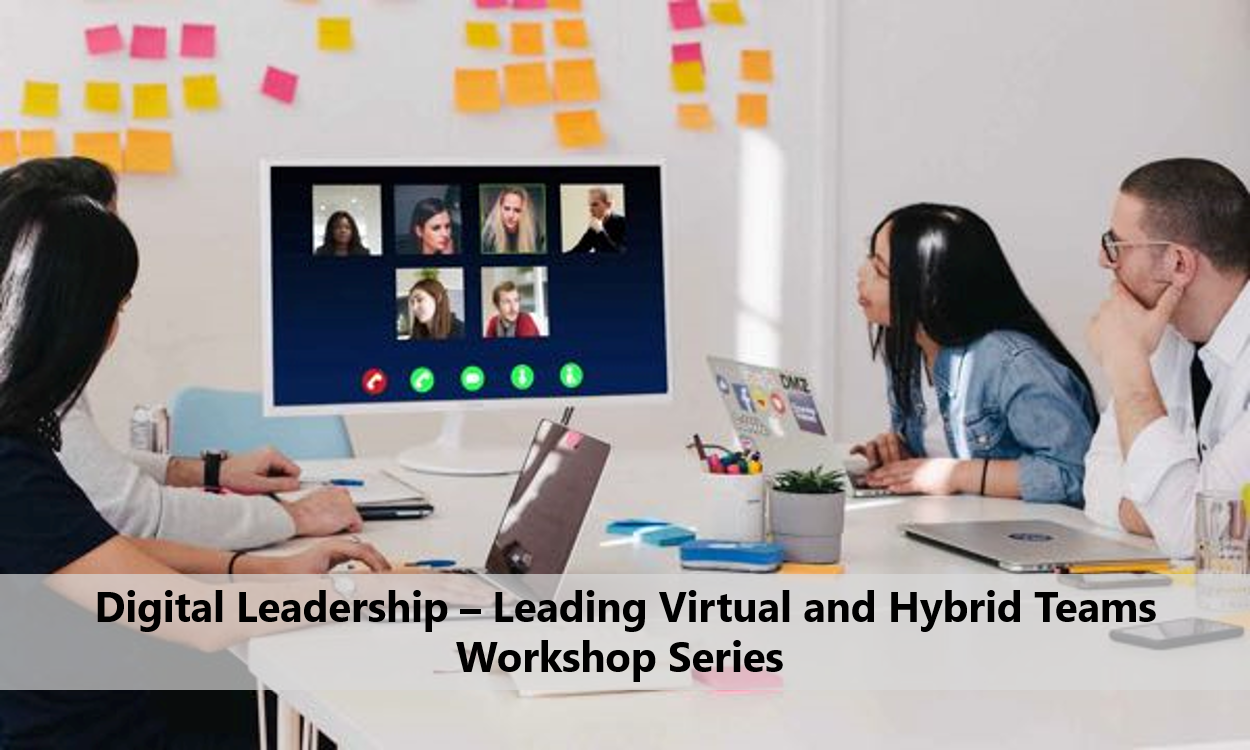 This Workshops Series "DIGITAL Leadership: Leading Virtual and Hybrid Teams" provides you with methods and tools to develop the necessary skills and capabilities you'll need to be an effective leader of a virtual team in a time of constant change and complexity.
Join our #virtualspacehero community today.